When hitting the beach, we often think of the simplicity vacationing to the ocean can bring. Finally we can relax and put the hustle and bustle behind us. With nothing to worry about besides hoping the sun will shine and the winds stay calm. A Hilton Head Island vacation is a chance to soak up the rays and soak up all of the beach elements. I often find that as soon as I get into that 'vacation relaxing' mode, my mind and memory sometimes get left behind. Especially when going to the beach, I usually forget something essential.... like water or towels. Read below for the 6 essential beach items to add to your packing list.
1. Water
Remember to pack enough water for the whole family. One water bottle is not enough to share with your spouse, friend, significant other, or children. Pack one bottle per person. My favorite is an insulated water bottle to keep the water cool. Kleen Kanteen's work well if you keep tucked in a bag or shade.

2. Snacks and Food
Don't crash and burn from playing at the beach. Be sure to pack healthy snack options that will keep you energized and not hurt your belly like stuffing down a bag of chips can sometimes do. My 'go to' beach snacks are protein bars, fruit, veggie sticks like carrots, and a classic PB & J sandwich that doesn't need refrigerated.

3. Sunscreen
Even on a cloudy day we can still get a sunburn. Be sure to throw some water resistant sunscreen into your beach bag and apply every 1.5 hours to ensure your skin stays protected. Another sun essential is SPF chapstick, sunglasses and a sun hat. We often forget our lips, eyes, and scalp can burn too!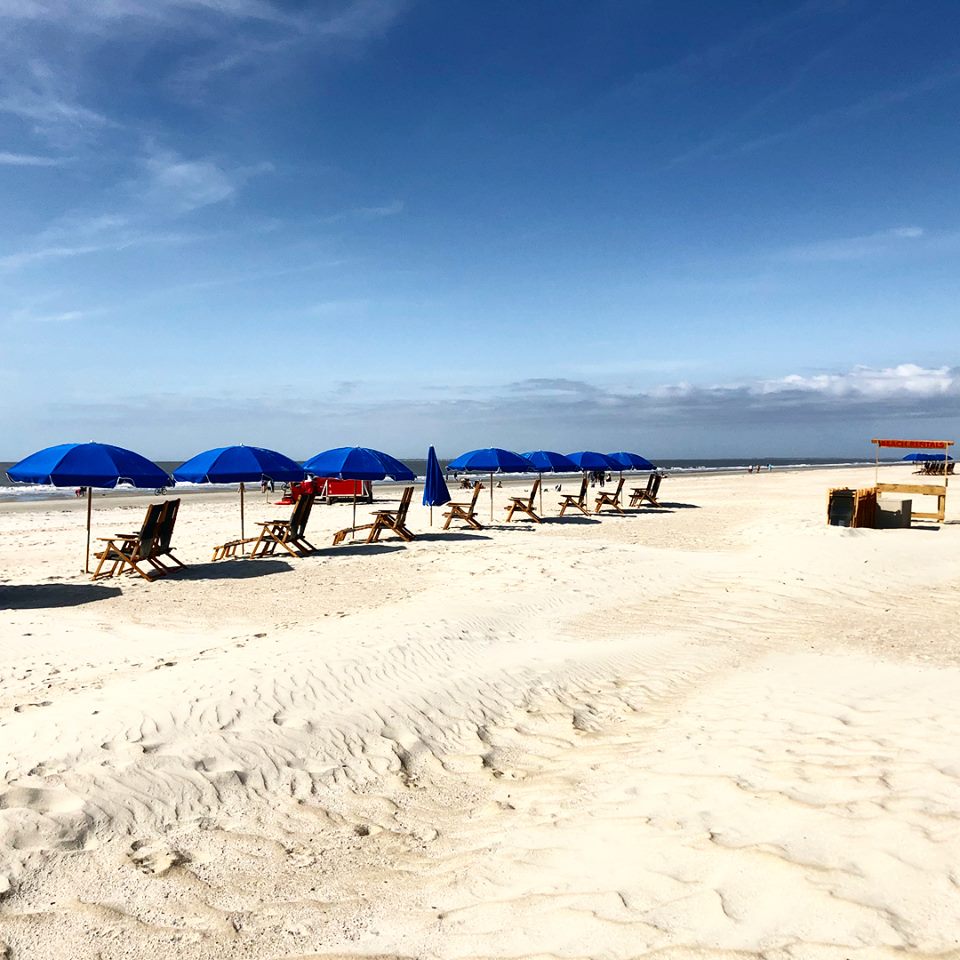 4. Beach Toys
Don't forget the sand buckets, shovels and play toys for the kids (and big kids at heart). Frisbees are also fun for people of all ages.

5. Towels and Beach Chairs
It can get icky sitting on the sand without any protection. Towels are great to dry off, but are also nice to use as a sand and sun block if you need to wrap up for a few minutes. Beach chairs offer the utmost relaxation to kick back and enjoy the site and sound of the ocean water.

6. Umbrella or shade tent
Shade of some sort is essential for longevity on the beach... especially if you plan to stay for half or full day. Beach umbrellas or beach specific shade tents are often light and easy to transport/set up. Provide some shade throughout the day to cool off and take a break from the sun.