22 days until Halloween! Have you made plans yet? If you're in Hilton Head, then you'll have no problem filling your October with frightfully fun activities! One event that promises to be especially interesting is The Heritage Library's Ghost and Myths of Hilton Head Island.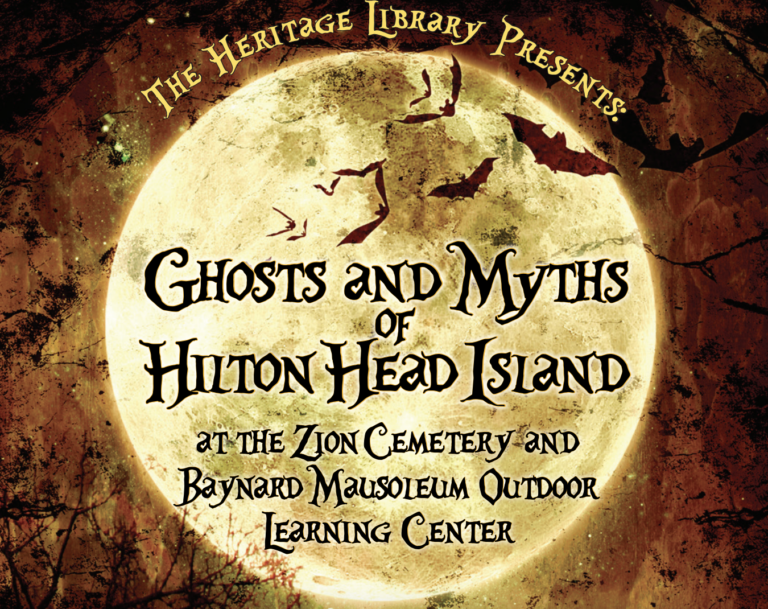 Photo from https://heritagelib.org/events/2021/10/21/t7oz4t8moa8totznfr7mpjyx3cglf4
Ghosts and Myths will bring history to life in a spooky, fun way! At this event, you will be able to experience Hilton Head's past firsthand, witnessing the 18th and 19th centuries through the eyes of significant historical figures such as Lydia Davant, Mary Kirk, and William Baynard. You'll hear ghost stories about the Harbour Town Lighthouse, the Baynard Funeral Procession, and the Blue Lady of Hilton Head Island; learn the myths of Zion Cemetery and other prominent sites; and have an absolute blast!
This event will take place October 21-23, 2021, with tours at 7 and 8:30 PM. Tickets are only $15 per person and can be purchased online.
Come experience the paranormal stories of the Lowcountry. Buy your ticket before the event sells out!